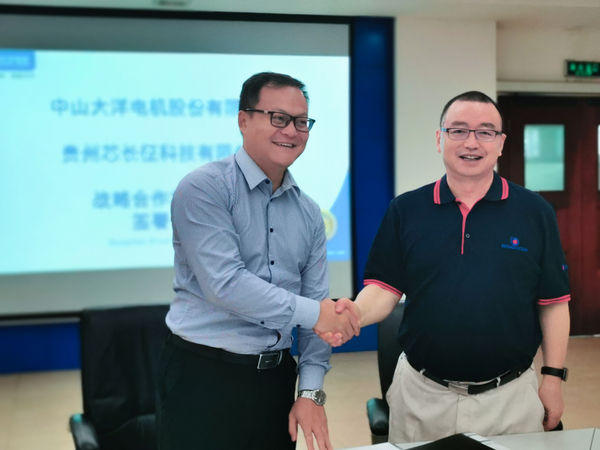 On May 30, Marching-Power has entered a co-operation agreement with Broad-Ocean Motor in the city of Zhongshan. The two parties will establish close strategic partnership through in-depth co-operation in the research and development of power discrete devices, the expansion of supply chain and market in home appliances, EV and other related fields.
According to the agreement, Broad-Ocean will use its module packaging production line and related technologies to invest in Marching-Power. In addition, the two parties will carry out technical co-operation in power discrete devices field. Broad-Ocean and Marching-Power have strong business synergy. Through this action, Marching-Power will expand its product line, accelerate product development and evolution, and improve its product competitiveness.Meanwhile, Broad-Ocean will enhance its influence in the upstream of the industrial chain.
The independence   of core power chips technology highlights the strategic significance in the context of the current sino-us trade war and "Huawei incident". The two parties will play their advantages respectively, share resources, and innovate products and services in technology driven manner to achieve win-win and high-quality growth.
Broad-Ocean Motot(SZ: 002249) is a leading enterprise in the field of electric motor and electronic control in China, whose products have significant advantages in technology and scale in the fields of home appliances and EV.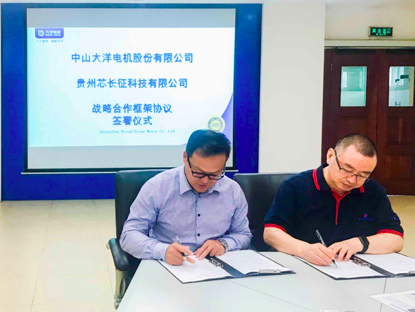 Above is the agreement signing event of Broad-Ocean Motor chairman Lu Charles (right) and Marching-Power chairmanAllan Zhu (left)